The creator of Perch has gone subterranean in the same building for his next project
For some reason, Downtown hipsters and clubbers seem to prefer the cool urban environs of Pershing Square, its almost postmodern barrenness serving as the ideal prelude to a night perched high on a rooftop. And now those flying high will descend into Mrs. Fish, nestled into the same building as Perch, and filling three stories of supper club glory.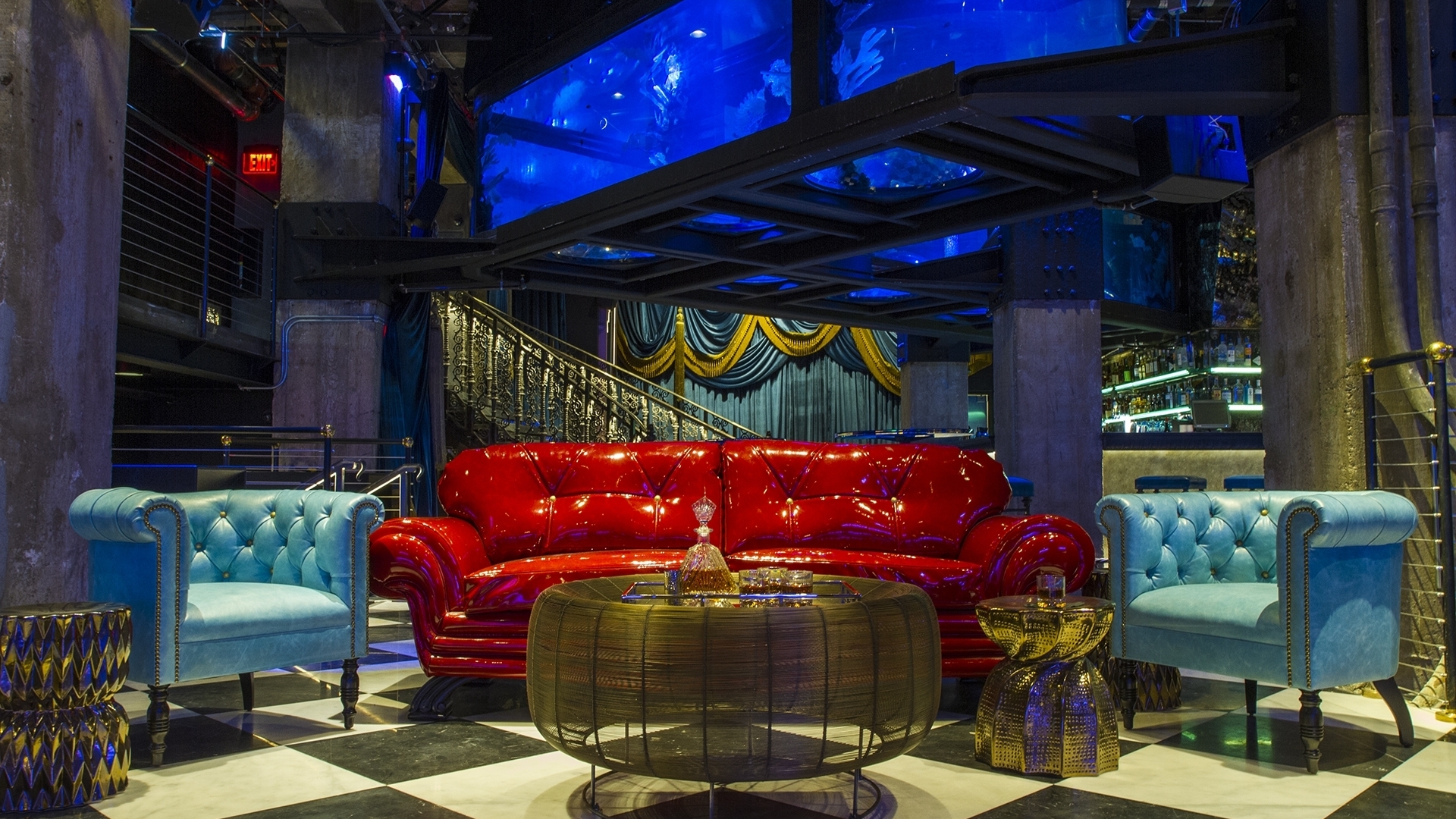 Boasting a sort of lush aquatic theme that seems custom fit for the jet set and cool kids, this multi-faceted space has everything from live music, craft cocktails, and fancy fare that won't weigh you down. Chef Greg Bernhardt (Church & State) has assembled an approachable set of bites like sliders, salmon caviar and truffles, chicken satay, and "sticky finger" cookie sandwiches (warning: wash hands before eating).
Cocktails come via Joseph Brooke, who's done programs everywhere from The Edison to Mixology 101. Sip on a classic Vieux Carré or a Poolside Brass, mixing gin, grapefruit, St. Germain, coconut puree, and champagne.
The party starts this Saturday, with music director Dexter Story curating a keen list of DJs and musicians to keep everyone properly entertained. Oh, and don't skip that 5,500 gallon aquarium full of live sea creatures (don't worry, they weren't taken from the ocean).
| by LA Eater